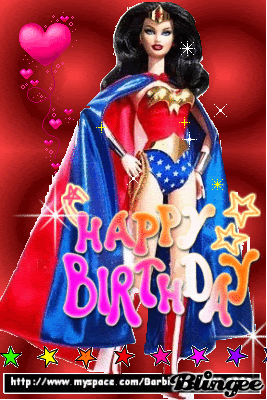 I love the fall season! I live for it and long for it especially in the summer when it's hot and Mama earth is shining on us causing my hair to be larger then life and frizzy! I dream of the days when the leaves smell rustic and the colors assault my senses in a most positive way. And here we are in the fall season and I feel such POWER.
I've been told by many an astrologer that our birthday season is usually the season we are drawn towards and get our most strength from. And the closer it draws to ones birthday the more POWER we can harness from the Universe. As it is only 2 days till my birthday, I am feeling mighty Powerful! I feel like Wonder Woman (Gold bracelets and starry uniform included)!
So here's to all the birthday girls and boys, whatever day or season it may be! I say to you, Birthday Power, WOOT!